Kirk D. Keyes
---
Location: Portland, OR, USA
Formats used: 4x5 (Linhof Technika IV, ca. 1962) for 99% of my work, and 8x10 for the other 1% (Seneca Improved View, ca. 1918)
Areas of interest: Landscape and scenics, abstracts, astrophotography and night photography
If you would meet other LF photographers in person: Yes
If you would be wiling to act as a film drop/bank for travelling photographers: Sure
Contact information: kirk@keyesphoto.com
Web site URL: www.keyesphoto.com and www.lotus30.com
I work in both color transparency and B&W. I used to print my own color prints on Type-R with Fujichrome papers, and I print B&W on Ilford Multigrade fiber papers with a Saunders 4500 enlarger.
I enjoy travelling the American and Canadian West and photographing the landscape - mostly in the mountains and deserts. I'm especially interested in Anasazi sites in the 4 Corners region of the US.
I've been shooting with large format since my early twenties, more than 20 years now. I really enjoy the detail, resolution, and tonality of using a format of this size.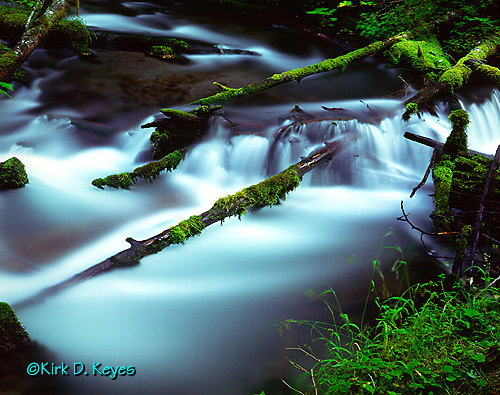 Image ©Kirk D.Keyes